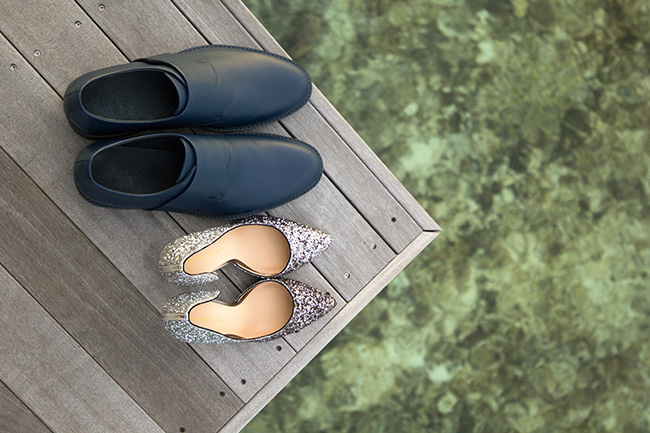 The song by Point of Grace "We are never alone" was the theme for our Autumn Cherish Women's Event. We had a great night, filled with laughter, even tears, but with a real sense of being Sister's in Christ – supporting, inspiring, serving, trusting, encouraging, respecting and sharing with each other.
Our invitation read: "Please bring a shoe that tells something about you!" There were shoes from the comfy flat to the 10-inch stiletto, but each one told a story about us, who we are and where we have been.
Forrest Gump said, "Momma always said you can tell an awful lot about a person by the kind of shoes they wear."
We all walk in different shoes but no matter what kind of shoes you wear, it doesn't make the person you are. It's not always about the shoes but what you do with them. We often need to step into our sister's shoes and walk the life they are living, and if we get as far as they have come, just maybe we will see why they do what they do, or say what they say, and we just possibly might find out how strong they really are. But the common thread was those shoes came in a pair. The pair trod the same path and shared the same journey, the good times and the hard times. They supported the woman who placed her feet confidently in them and together they faced the journey, no matter what it brought.
For in Ecclesiastes 4:9,10,12 it says, "Two people are better than one. When two people work together, they get more work done. If one person falls, the other person can reach out to help. But those who are alone when they fall have no one to help them … An enemy might be able to defeat one person, but two people can stand back-to-back to defend each other. And three people are even stronger. They are like a rope that has three parts wrapped together—it is very hard to break."
It was the same with our table settings. Each place at the tables was set differently. The serviettes were all different colours. The cutlery not matching. The special gifts for each one of us, were different to the one next to us. The centrepieces were a "Shabby Chic Dessert Tier" of once loved plates, cups and glasses.
Those once loved dinner settings and glass sets no longer fitted their purpose and were discarded, but their usefulness wasn't finished. With a change of direction, they still had a purpose to fulfil. They were still the same plate or cup or glass but now had a brand-new life. They were now anchored together with glue to help support each other, and help others to achieve.
We all have a purpose, and not one of is alone, for we are all joined together not by glue made by man but anchored together though God's love for each of us. With His support, we can support and encourage each other. For along life's road, there will be sunshine and rain, roses and thorns, laughter and pain. We will face mountains so steep, deserts so long and valleys so deep. Sometimes the journey's gentle and sometimes the cold winds blow, but together we will never walk alone, anchored by our faith and remembering Jesus is always right beside us all the way. He knows our joy, he knows our needs, and he will go the distance with us faithfully.
To hear Point of Grace – "You Are Never Alone", click here.