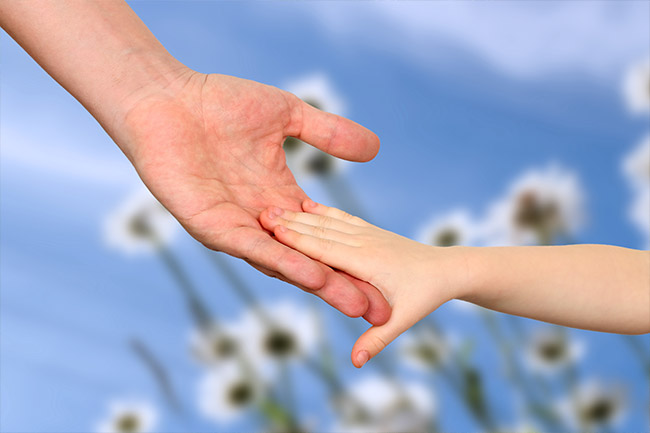 February is the 'Month of Love' – a time for Valentine's Day and remembering love – a time to emphasise the importance of love in our lives and others, but the greatest love anyone has shown is what God did for us all.
John 3:16 reminds us all, "For God so loved the world, that He gave His Only Son, that whoever believes in Him should not perish but have eternal life."
Romans 5:8 says, "God shows His love for us in that while we were still sinners, Christ died for us.
1 John 3:1 – "How great is the love the Father has lavished on us, that we should be called children of God! And that is what we are!"
Right through scripture God continually affirms His love for us.  When we feel lost, lonely, hurt, or discouraged all we need to do is read His love letter to us…
My Child,

I know everything about you … Psalm 139.1

I knew you even before you were conceived … Jeremiah 1:4-5

I knit you together in your mother's womb … Psalm 139:13

You were not a mistake, for all your days are written in my book … Psalm 139:15-16

I am not distant and angry, but am the complete expression of love … 1 John 4:16

And it is my desire to lavish my love on you … 1 John 3:1

Simply because you are my child ad I am your Father … Matthew 7:11

Every good gift that you receive comes from my hand … James 1:17

My plan for your future has always been filled with hope … Jeremiah 29:11

For you are my treasured possession … Exodus 19:5

When you are broken-hearted, I am close to you … Psalm 34:18

As a shepherd carries a lamb, I have carried you close to my heart … Isaiah 40:11

One day I will wipe away every tear from your eyes … Revelation 21:3-4

And I'll take away all the pain you have suffered on this earth … Revelation 21:3-4

Jesus died so that you and I could be reconciled …2 Corinthians 5:18-19

His death was the ultimate expression of my love for you … 1 John 4:10

And nothing will ever separate you from my love again … Romans 8:31-32

His death was the ultimate expression of my love for you … Ephesians 3:14-15

Come home and I'll throw the biggest party heaven has ever seen … Luke 15:7

Love,

Your Abba Almighty God.

(www.fathersloveletter.com  Fathers Heart communications 1999-2011)
Jesus came to reveal His Father to us.  His desire was that the love the Father had for Him would be in us too.  His passion was that we would know and experience His Father's heart just as He had known and experienced this amazing love from the very beginning.  What a privilege it is to be part of this powerful love affair.
If you want to experience and continually be loved unconditionally I encourage you to say this simple prayer with me and you too can be a son/daughter of God, the Almighty.
PRAYER
Father, I thank You for sending Your only Son Jesus to reveal your amazing love for me.  I am overwhelmed at the truth and I can share in the same relationship with you that Jesus had from the very beginning.  By faith I receive your love through the life of my Saviour and Lord, Jesus Christ.   Thank You for being my loving Dad.  In Jesus Name I pray, Amen!